7 min read
Amp Up Your Marketing with These Creative Video Ideas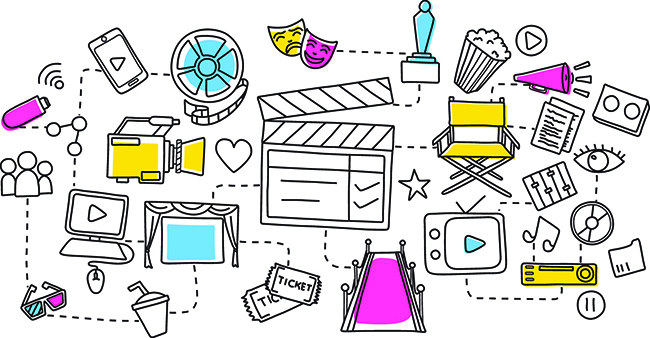 When you have fresh, inspiring, creative ideas for new marketing tactics, it's easy to get excited about promoting your brand, but those ideas can be hard to come by. Especially in the world of the Internet, it can be hard to fight the "grass is always greener" mentality as a marketer to a small or medium-sized business. Comparing yourself to the big dogs with budgets in the millions can be a real motivation-killer. So, what do you do to inspire creativity and take your brand to the next level?
Video used to have a stigma for being expensive and out of reach for many small businesses, but that was before all of us started walking around with video recorders in our pockets (our phones). Of course, working with professionals can make a big difference, but even experimenting with your own videos is likely to immediately convince you about the effectiveness of video when used strategically for your marketing.
When applied with the right strategy, producing video can provide a huge bang for the buck and help amp up your marketing efforts by supporting website visits, engagement rates, time on site, SEO, and more! Your videos can go far beyond the 'About Us' or 'Testimonial Videos' that people have come to expect — here are some creative video ideas that will help you go beyond the standard and amp up your marketing efforts:
1. Make a Funny/Parody Video
One of the easiest ways to stand out from what everyone else is doing is to make fun of the problems, issues, and faux pas that people experience every day on the job. The Saturday Night Live video below is one of my favorite examples because it utilizes technology all of us have become very comfortable using the last couple years -- a simple Zoom call. Plus, it obviously resonates with people because it's been watched nearly 5 million times.
2. Interview Industry Experts
Do you have access to someone who is really sought after in the industry? This exclusive interview can be a great way to get your customers and industry fans to pay attention to your content! Keep the content interesting, short, and relevant. You could even split up the interview into several segments and release them more slowly over time. Looking for a way to capture more leads with your video? Try releasing a one-minute clip and then give viewers access to the whole interview if they submit their email address!
Radio stations are probably the best example of this tactic. They will feature 1-2 minute segments of your favorite artists and then tease to the full interview on their website.
This would be really great content to record in person, but it doesn't have to be. You can use Zoom or Google hangouts or a similar software if you don't have the ability to meet with the person you are interviewing.
Check out this video, which was part of a series, with golf-pro Chris Foley to see what we mean!
3. Create a Personalized Video
Do you have an exclusive rewards club or birthday incentives? Create a video that welcomes people to the rewards program or wishes them a happy birthday from your staff. This is a memorable way to connect with your customers without appearing salesy.
How about on-boarding new clients? Create a video that thanks them for their business, but also introduces them to your team. Explain the different roles and responsibilities and then introduce the person that will be working with them directly. Remember, this is just more of a fun and engaging way to connect with new clients. It doesn't need to be an exhaustive resource that they will refer to every time they connect with someone at your company. Keep it light, fun, and energetic!
One company, Cameo, has made an entire business out of sending personalized videos from celebrities such as Brian Baumgartner (Kevin) from the popular television show, The Office! Even if you're not famous, sending a personalized video always makes the recipient feels special.
4. Showcase New Trends
This concept is something that you could repeat regularly depending on the cycle of your business. Help your customers stay ahead of the curve with new product announcements, beta program features, upcoming features, and trends. People like to feel like they are in the know, so the more foresight you can help them gain, the better!
Try some of these ideas:
Showcase products that are selling faster than normal

Show how real people are using new products

Feature unique, unconventional uses for your products

Teach them how to utilize beta functionality

Talk about style trends that are driving your business decisions
HubSpot does this incredibly well. They're constantly posting interesting videos that are relevant to their audience and sharing trends.
5. Host a Video Competition
This is a great way to get user involvement from your followers and fans and even employees! Have your communities submit videos that showcase something. Have potential customers showcase their biggest pain points and describe why they need your help and then give away free consulting or services to the best video submission.
Have a large following that uses your product? Employees are a great audience because they are ambassadors of your brand! Have them submit videos showing your product in action. Compile them together and create something awesome, like this Dairy Queen's Best Captain Contest Winner Announcement video!
Video can be a great way to step outside of the comfort zone of your company's marketing efforts and do something different and inspiring! Hopefully, these creative video ideas will spark an idea that will work for your marketing efforts, but if it doesn't, leave a comment below — we've got tons of other great ideas and we love to share and collaborate with companies that are pushing the envelope.
Got a creative idea you want to start producing today? Contact us about video production!
[Editor's Note: This post was originally published in 2016 and was updated in December 2021.]