I learned one of the most important lessons of my career before it actually began. The key question that helps me determine the elements of a story, and whether my idea is interesting in the first place.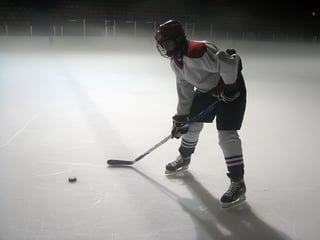 "Is that a story or just a statement?"

I was just an intern when WCCO started televising the Minnesota High School Hockey Tournament, one of the premiere amateur athletic events in the nation. In those days, only eight teams competed for the state championship, creating David and Goliath matchups between Twin Cities dynasties like Edina or Hill-Murray, and Iron Range powers from tiny towns like Warroad and Roseau.
It was like having the Super Bowl on one channel for three straight days, and we rose to the occasion. We brought in play-by-play announcers from Hockey Night in Canada, paired them with Minnesota legends like Lou Nanne and Herb Brooks, and treated our between-periods features like the station's most important projects. The best and brightest from the news, sports, and local programming departments would crowd into a 2nd-floor conference room to pitch their favorite stories for the tournament, and a wily TV exec named Ken Rees would vet their ideas with that key question.
"Is that a story or just a statement?"
Every year, Ken would ask the same question. And as I moved from intern to sports producer, I learned to ask myself that question before ever pitching my ideas.
WCCO stopped broadcasting the tournament when Minnesota switched over to two classes, but I never stopped using that filter. It's a quick, one-sentence way to determine whether you have enough elements for a full story. Whether It's worth your audience's time. Is there a key character? Are they compelling? Do they have an interesting motivation? Will anybody care about them? Is that a story or just a statement?
At WCCO, we tried to avoid "guys in ties." That's newsroom shorthand for officials — the mayor, police chief, coach or general manager — folks who are guaranteed to give you the boring, official version of the story. The kind of folks who make official "statements." Instead of the coach, find an interesting player on the team — or an even more interesting fan. Instead of the mayor, talk to the volunteer who's really making a difference in the community.
At StoryTeller, we use the same question to filter out "statements."
A real story has a beginning, a middle, and an end. It's interesting. It's compelling. And it almost always has a key character. That's why we are drawn to telling "people stories" for companies and organizations.
"We have a story of value, variety, and affordability." Sorry, that's a statement. "We're a family-owned business." Also a statement, although interviews with a proud son and longtime employees might uncover a compelling storyline.
The same thing even happens with charities that want to put the executive director front and center. The size — and even the goals — of their fundraising campaign are just statements. But if you sit down and talk to a homeless man about how he's being helped by the charity, then you have a story.
Think of it this way. What kinds of stories do you like to read? What kinds of videos do you like to watch? What catches your attention. That's the kind of story you want to be telling. So, the next time you really want to connect with your audience, ask the key question: Is that a story or just a statement?