Proactive communication using social media and video kept the team at Pelican Isle Yacht Club ahead of the conversation when it came to a multi-million dollar remodeling project. It was also a key part in a record-setting membership drive that occurred once the renovation was complete.
We connected with Pelican Isle's Kathie Pedit, marketing sales and membership director, and Megan Somerville, membership coordinator, to learn their secrets to success.
About Pelican Isle Yacht Club's Renovation
On April 15, 2017, Pelican Isle Yacht Club in Naples, Florida, broke ground on a $4.8 million dollar clubhouse renovation. The club, just 20 years old, was in need of an update in facilities and overall club aesthetics. And while the renovations actually began that April, the work to communicate and plan the "20/20 Renewal Project" began a year prior. Preparation and planning focused on all that needed to be done prior to closing, during the actual renovations, and the grand re-opening — once the work was completed.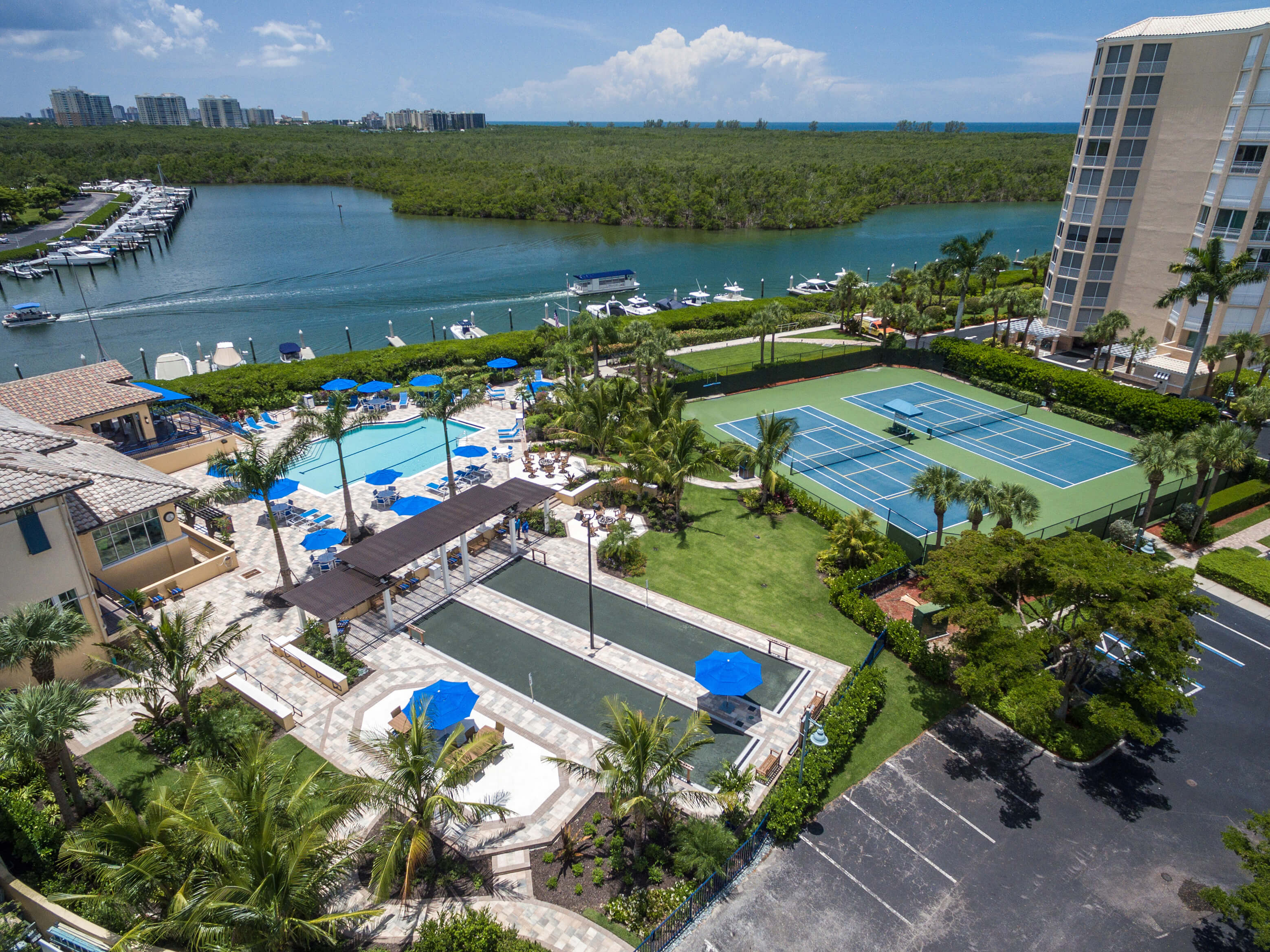 Implementing a Communication Strategy
In the months leading up to the renovation, Kathie and Megan began researching all they could from clubs who previously completed renovations. They learned how clubs communicated the renovations' progress and gathered feedback from their own members to learn their interests and what they would miss during closing. Most importantly, they used their findings to put together a communication plan that would leverage multiple online platforms to keep members updated on the renovations.
From day one, Kathie and Megan realized that steady and constant communication would be paramount for their members during the shutdown. Rather than rely solely on their email communications, the duo delivered a constant stream of updates through video, social media, and a micro-site they created on the member side of the club website.
Once construction commenced, they began shooting short, simple video updates every week. These videos would usually feature Kathie and the construction superintendent. The videos would include tours of different areas of the club under construction and feature guest appearances by the club's general manager, club commodore, and various team members. The videos were then posted on the micro-site, members-only Facebook page, and club e-blasts along with new pictures of the progress each week. In special edition project update e-letters, Kathie and Megan would encourage members to follow the Facebook page to not only see the renovation update videos but also keep in touch with fellow members.
"We tend to overcommunicate," says Kathie, who also acted as the Pelican Isle Yacht Club video field reporter.
Hurricane Irma Delays Construction
What they couldn't prepare for was Hurricane Irma, a category 3 hurricane by the time it made landfall in Florida in September 2017. Much of the gulf side of Florida was pummeled by the storm, but miraculously, Pelican Isle was spared any major damage. The club sustained some flooding in the basement and damage to one boat and boat slip. Still, the impact of the storm suspended construction and delayed the project by two months.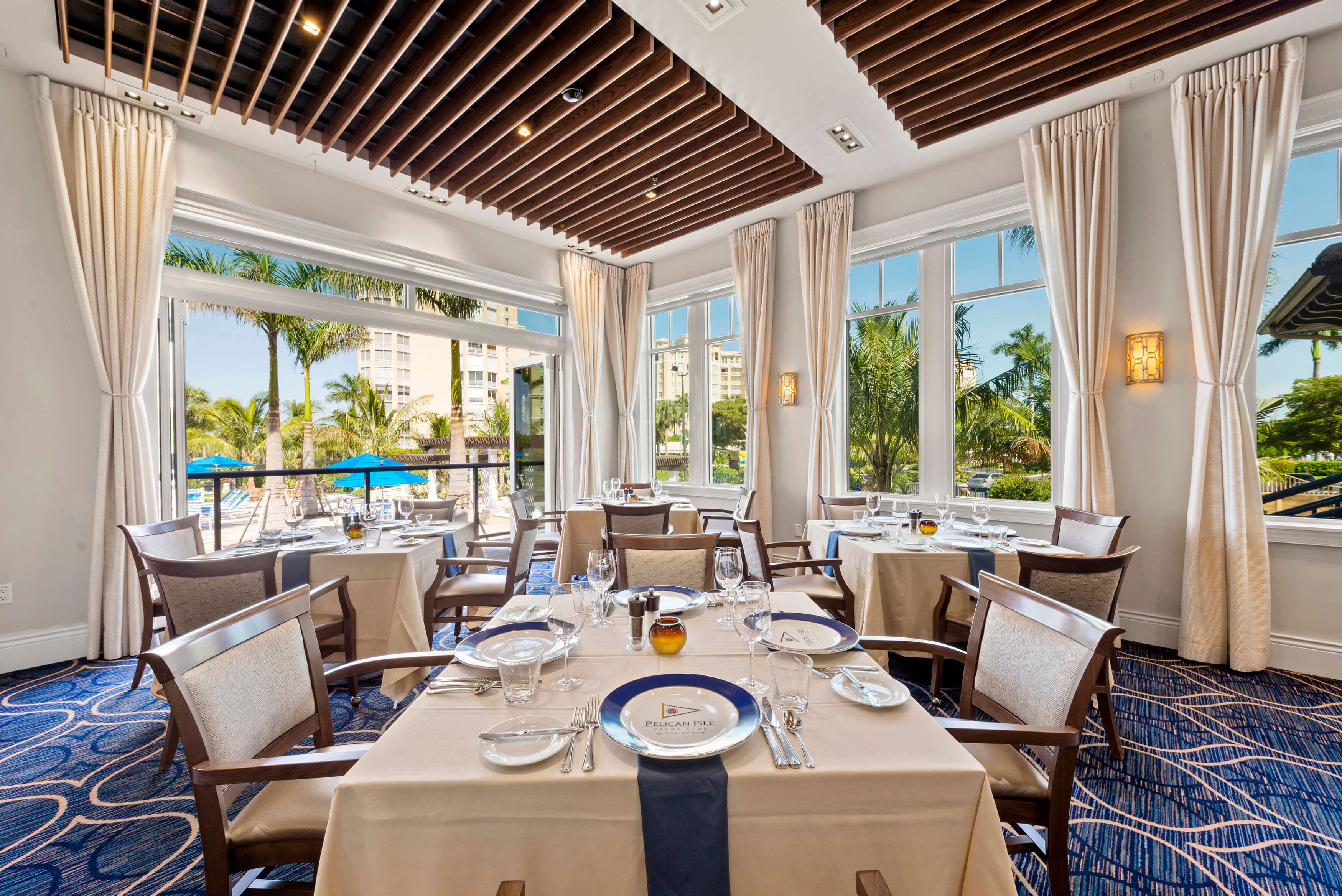 Members were concerned for their property, but also the club, staff, and fellow members. Understanding the value of open and clear communication, the Pelican Isle team worked feverishly to make sure members were apprised of developments on a daily basis.
"The main thing for us, especially through the hiccups and challenges we had, was the transparency," Megan says. "It's a very tight-knit community and we wanted to tell them what was happening when it was happening."
Record-Setting Membership Drive
Countless hours were committed to keeping members up to date with developments at their club during the renovations, and the tremendous effort paid off. Using a combination of club events and social media campaigns, Pelican Isle aggressively promoted its renovated clubhouse to drive membership. As planned, the club introduced a 50% increase in initiation fees and, subsequently, proceeded to set a record with 33 new members in January of 2018. In just over a year, the club's member households increased by nearly 14%.
While there were a number of factors that played into their successful grand re-opening, the communications plan created by Kathie and Megan increased member awareness and created a buzz within the social circles of their membership base.