Manufacturing Marketing
Make your website work as hard as you do.
From an entirely new website to just sales emails that actually work, StoryTeller can be your full marketing solution. You focus on leading, we take care of the rest.
Why StoryTeller?
Manufacturing is tough. You need marketers who understand it. With the StoryTeller Way you get a full team of experts—many former journalists who are passionately curious—to help tell your story, strategically message it, and grow your sales.
Get found
Make your website win at Google. Leverage your unique expertise for SEO gold. Content marketing brings customers to you.
Optimize your ads
Be strategic and track your pay-per-click ad results on Google and social media. Use your budget smarter.
Email better
Longer ≄ Better. Automate emails that are actually valuable to people. Increase your open rate and click-throughs.

Leverage video
Use video—the most powerful storytelling medium—to explain your products or your expertise and drive sales.
Track results
Get more out of HubSpot (or move to HubSpot). Integrate your sales tools and see exactly what's working.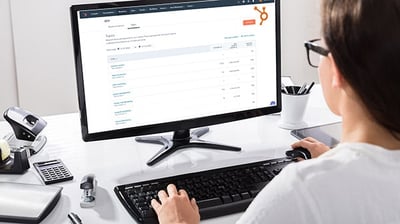 Strategic advice
Don't waste your time in marketing minutia. We use your data to give you actionable advice so you can focus on other things.
We Get Manufacturers
The best manufacturers are always looking to improve. So are we—it's in our

core values

. You test new approaches and new tools but it's your internal expertise that sets you apart from the competition.
We're the same. We explore the latest technology tools and implement those that work for our clients.
Enjoy having a marketing team of experts just as concerned with your success as you are.