Bring the best leads to you.
Our inbound marketing services help you spend less and learn more so you can close the right deals.
WHAT IS INBOUND MARKETING?
Traditional marketing means putting your business in front of people, whether they ask for it or not. Casting a net that wide wastes time and money without the promise of useful ROI. Inbound marketing puts your offers, message, and benefits in front of the people who want it the most: the people searching for it online.
At StoryTeller, we use a combination of content marketing, lead generation, and lead management to turn your target audience's curiosity into better, more qualified leads for your business.
THE INBOUND MARKETING PROCESS
Inbound Marketing
Step 1:
Being Found
Persona development narrows your target audience to the most valuable, motivated prospects
Content driven by SEO (like blogs, videos, podcasts and more) captures traffic from relevant internet searches to drive the right people to your website
Inbound Marketing
Step 2:
Inspiring Action
Clear calls to action (CTAs) inside your content direct prospects' attention to offers and services relevant to their needs and interests
Website visitors receive valuable content and offers in exchange for lead-generating information like name and email address
Inbound Marketing
Step 3:
Closing Leads & Creating Loyalty
Smart segmented campaigns make sure you never let another great lead slip through the cracks
Deliver rich, relevant content to closed leads to create enthusiastic ambassadors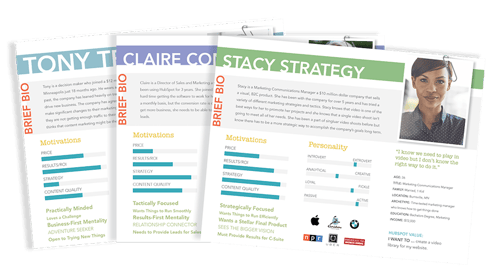 CREATE YOUR OWN PERSONA WITH OUR FREE TEMPLATE
Download our free editable persona template and start painting a picture of your ideal lead today.
"StoryTeller has helped us navigate into the digital Inbound Marketing world flawlessly, and it has been a joy to work with them. We have generated a library of digital content together and it is great to see our efforts pay off!"
Beau Farrell
Vice President of E-commerce & Digital Marketing
Haskell's