16 min read
Instant Video Library: Build a Video Library with Just One Shoot
By: Ed Heil on Sep 13, 2017 1:56:09 PM
Admit it… you're helpless without your phone. So am I.
I ask Siri for directions even when I know where I'm going. She's not always 100% accurate, but at least she points me in the right direction. Siri is also great for giving me options. If I'm looking for a restaurant, she provides a list of choices. But what about more complex questions, like video marketing? Unfortunately, Siri doesn't have much advice for marketers, so we decided to help you out ourselves.
Our "Blueprint for Video Marketing" is a series of resources, to help you get started building your video library. Like Siri, it gets you pointed in the right direction for getting more out of your video. And since we don't have Siri's voice features, this roadmap features easy to use templates to answer your questions.

Step One: Start with an overview video.
Most of our new clients come to us looking for an overview video. An overview video gives your customer a high level look into your company. It should cover three key messages that make your company unique. Don't worry about getting too deep into these messages. You just want to pique your viewer's interest at this point. (Spoiler alert, I'll discuss how you can go into more depth with your key messages shortly.)
Often the company overview video is the centerpiece of a company's website. Here is an example from Learners Edge.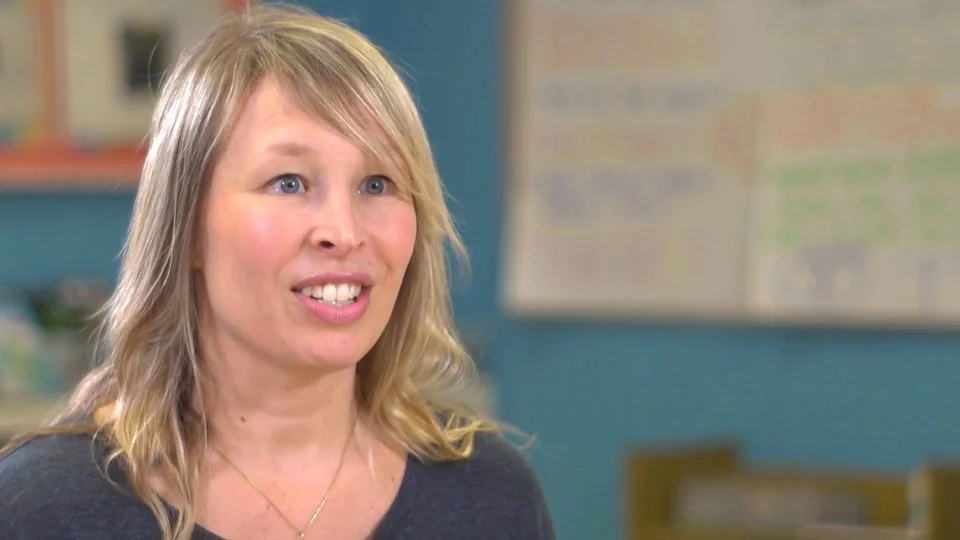 Step Two: Get Five More Videos with a Little Extra Planning
Now that you know you're going to create an overview video, a little planning will help maximize your time and budget. For most companies, an overview video will take a half-day to shoot. That's about the right amount of time to conduct 2-3 interviews and shoot some b-roll footage at one location. What you end up with in the end is one video and a lot of companies (production companies included) stop here.
But what if you turned that half-day shoot into a full day?
The additional cost for a full day is often negligible and the return can be huge. The additional time allows you to gather more content and ultimately more videos. With 4-5 more hours, you can often get enough extra video for five — that's right, five — additional videos. When a producer asks just a few more questions that means there is extra content in the can.
Here is the most common way how we advise to use that content (but definitely not the only way):
Uniques or Key Messages Videos (3 separate videos):


With the additional time, your interviewees can expand a bit on their key messages or your company's three uniques. The overview video will feature these at a high level. However, now that you've got the content in the can, you can produce a video specific to each of your uniques. As your buyer dives deeper into the sales funnel, they'll seek more detailed information about your company.
Frequently Asked Questions (FAQ) Videos (2 separate videos):


The video production company is already on site. It doesn't cost more to ask a few questions so I recommend you think about your two most Frequently Asked Questions and do a separate video on each FAQ. These are short and to the point. FAQ videos can be invaluable. One key thing to consider when trying to decide what FAQ videos to produce is to think about your keywords. How do you want to be found on Google?

Doing a little bit of keyword research can help you discover which of your topics are really highly searched and highly likely to be a question or pain point that a lot of your potential customers have. Take a quick look at YouTube and see if you can find a topic that doesn't already have a bunch of videos answering the same question.
Here is an example of an FAQ video. I Googled the phrase, "What is an escrow account?" and this video popped up.
Why Do You Need More Than One Video For Your Website?
A potential client asked me, "I've got a company overview video, why do I need the other videos?" Great question. For the answer, I turned to this article for the following stats:.
Video is projected to claim more than

80% of all web traffic

by 2019.

Adding a video to marketing emails can boost click-through rates by 200-300%.

Embedding videos on landing pages can increase conversion rates by 80%.

90% of customers report that product videos help them make purchasing decisions.

According to YouTube, mobile video consumption grows by 100% every year.

64% of customers are more likely to buy a product online after watching a video about it.

87% of online marketers are currently using video content in their digital marketing strategies.

A third of all the time people spend online is dedicated to watching videos.

Video ads now account for more than 35% of all ad spending online.

59% of company decision makers would rather watch a video than read an article or blog post.

Digital marketing expert

James McQuivey

estimates that a single minute of video content is the equivalent of

1.8 million words

.


---
Brian Halligan, CEO of HubSpot says it best, "50% of your content should be video." Click to Tweet
---

Video is non-negotiable for today's marketing content strategy. And I strongly urge you to take advantage of the time you have on a shoot. Capture as much content as possible so you can start building a video library now.
So don't get lost when working on your video marketing strategy. With a little planning, you can turn one video into six without busting your budget. We've created some great planning resources that will help you prepare for your full-day video shoot. Download them here!