Inbound marketing that inspires your audience
to click.,to share.,to engage.,to donate.,to join.,to care.
To make an impact, you need to be found by the right people.
StoryTeller can get you there.
CONTENT MARKETING
THAT TELLS YOUR STORY
The way you tell your story matters. Our content marketing, video production, blogging, social media, podcast production, and more drive action from the right people.
WHAT WE DO
We're an inbound marketing agency that creates and delivers great content. Capture the attention of your target audience. Give them the info they want so they choose you.
1.
Talk to us.
Email, call, however you like. We'll get to know you (and vice versa) and learn more about your problems and goals, and you can find out how we can help.
2.
Make plans.
Our onboarding team goes deep to figure out exactly what you need with a discovery audit. Together, we'll nail down what will work for you and your budget.
3.
Hop to it.
With our sights set on your goals, we'll kick off your content marketing plan, keeping you in the loop and getting your feedback along the way.

Since 2012 Hazeltine has partnered with StoryTeller where they have helped us with our inbound marketing, website, tracking, and customer nurturing. We see ourselves as a leader in the golf industry and StoryTeller has helped our digital presence reflect that. They have taken the time to learn the ins and outs of Hazeltine to ensure their work is not only effective but also very personal to create the best possible experience for both our members and customers. I would undeniably recommend their services!
Lukas Dreger, Director of Member Engagement
Hazeltine National Golf Club
StoryTeller has helped us navigate into
the digital Inbound Marketing world flawlessly,
and it has been a joy to work with them.
We have generated a library of
digital content together and it
is great to see our efforts pay off!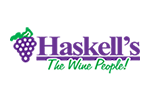 Beau Farrell, Vice President of E-commerce & Digital Marketing
I worked with StoryTeller for more than a decade on dozens of videos
for our company. They were a fantastic partner that really got
to know our culture and values to ensure the message
coming across to our audiences was authentic and effective. I would highly
recommend them for any type of video, whether it is for a
product launch, an event, or a corporate profile.
Kim Bliss, Technical and Marketing Content Manager
LEARN EVERYTHING THERE IS TO KNOW ABOUT VIDEO MARKETING.
Our Video Marketing Guide makes it easy to know what kind of video you need to kickstart your marketing.


As a first-time attendee of HubSpot's INBOUND, I was blown away by the schedule. There was something exciting happening every 15 minutes. I was...
Continue reading this post
What do search engine optimization (SEO) rankings mean for your business? Do SEO rankings translate to sales? Should you be focusing on the ranking...
Continue reading this post
Whose job does AI automate?
Continue reading this post